At ADVERTEXT, we are all united by our affinity with languages: everyone who works here on the project management team or works with us in the wider world as a proofreader or translator has made a career out of their passion for languages, countries and cultures. The members of our project management team are also qualified specialists. Clients notice this from the very first time they make contact – and from the way in which we speak your language.
Your project management team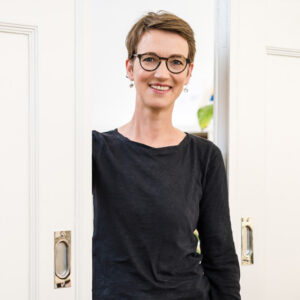 Mareile
manages the proofreading team and has over 20 years' experience. She masters the whole gamut of Duden rules, spellings, style and linguistic terms with the same degree of aplomb as she tickles the ivories of her piano at home, thereby making sure that everyone always strikes the right note.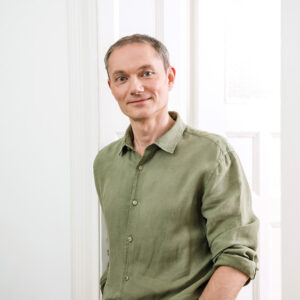 Wolfgang
is responsible for the overall management of the company. Yet he is also in the thick of the action every day, advising clients, coordinating projects and keeping the bureaucracy in check. And to make sure that everyone is ultimately happy, he also bends over backwards just like he does on his yoga mat.
Sabrina
memorises every deadline. Among other things, she further honed her innate perfectionism, from which all of her projects benefit, while studying Japanese at university. And her coordination skills, perfected in numerous fitness sessions, definitely help her when juggling countless jobs at the same time.
Nadine
keeps track of everything at all times, while having a keen eye for the minutest of details. No wonder – as a handball-playing Anglicist and Romanicist with a penchant for mice and fish, she has plenty of stamina on the one hand and can keep her eye on the game at all times, while also possessing a real intuition for the finer details. An all-rounder if ever there was one.
Stephanie
combines hard skills in project management with an affinity for translation software. She is both a francophone and Francophile, bringing 'verve' to every project. The fact that nothing strays off course is due in no small part to the cool head she has acquired during countless hours as a cox and at the sculls of various boats on the Rhine, Havel, Alster, etc.
Eleonora
not only speaks German, English, Japanese and Russian, but also fluent IT. The passionate gardener takes care of various terminology databases and other maintenance-intensive software with the same devotion as she tends to her plants.
Fritzi
can be found wherever anybody says 'Oh, how sweet'. The feel-good manager with no responsibility for projects regularly covers the night shift here.